Welcome
The Power Association of Northern California is a non-profit trade organization dedicated to promoting a greater understanding of the power industry in California and all of its component parts. PANC sponsors monthly luncheon meetings and educational seminars to help professionals better understand the challenges confronting the power industry. Monthly luncheon meetings are held on the third Tuesday of each month in San Francisco. Guest speakers include legislators, CEO's, Commissioners and other experts from both the regulated and unregulated side of the industry.
---
PANC In The News
Energy Storage North America Names
Top Nine Energy Storage Project Finalists
Energy Storage North America (ESNA), has announced finalists for its 2014 annual Innovation Award, recognizing excellence in energy storage project development. The nine finalists represent excellence in installed energy storage projects across three categories: utility-scale, customer-sited (commercial, industrial, or residential), and mobility (electric vehicle charging and surrounding infrastructure).
> Read More
New EPA Rules For Power Plants:
What They Mean for California
Going into Monday's roll-out from the federal Environmental Protection Agency, there was optimism — if not clarity — over what proposed new regulation of power plant carbon emissions would mean for California. (June 2014)
> Read More
Get Connected!
PANC is the leading organization for power industry professionals
PANC connects you with the top leaders in the industry – from legislators, CEO's to Commissioners and other experts.
Access to power industry professionals and knowledge
Peer-to-peer networking opportunities
Discounts on all PANC sponsored events & activities
Discounts to industry newsletter subscriptions & trade shows
---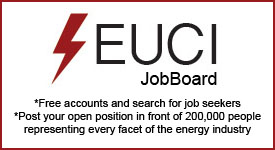 ---