Welcome
The Power Association of Northern California is a non-profit trade organization dedicated to promoting a greater understanding of the power industry in California and all of its component parts. PANC sponsors monthly luncheon meetings and educational seminars to help professionals better understand the challenges confronting the power industry. Monthly luncheon meetings are held on the third Tuesday of each month in San Francisco. Guest speakers include legislators, CEO's, Commissioners and other experts from both the regulated and unregulated side of the industry.
---
PANC In The News
New EPA Rules For Power Plants:
What They Mean for California
Going into Monday's roll-out from the federal Environmental Protection Agency, there was optimism — if not clarity — over what proposed new regulation of power plant carbon emissions would mean for California. (June 2014)
> Read More
The Energy Institute at Haas is excited to announce that Andrew Campbell will be its new Executive Director. Drawing on his strong policy background, Andrew will lead EI@Haas's efforts to communicate its energy research results to policy makers and to foster new collaborations between researchers, legislators, regulators and industry. (Jan. 2014)
> Read More 
"The Real Balkanization of the Power Grid"
Is this the beginning of the end to turf battles in the western power grid? A new post by James Bushnell, Energy Institute at Haas (Nov. 2013)
> Read more 
Get Connected!
PANC is the leading organization for power industry professionals
PANC connects you with the top leaders in the industry – from legislators, CEO's to Commissioners and other experts.
Access to power industry professionals and knowledge
Peer-to-peer networking opportunities
Discounts on all PANC sponsored events & activities
Discounts to industry newsletter subscriptions & trade shows
---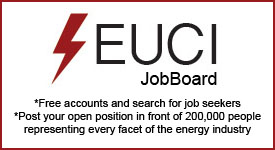 ---